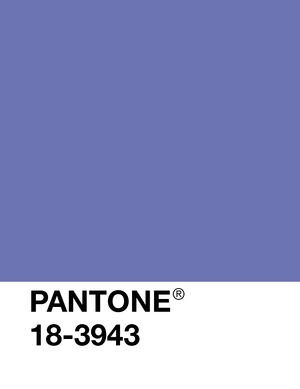 Pantone's Blue Iris 18-3943 was the 2008 Color of the Year.
The balance of blue and purple and the color's ability to influence a sense of mystery and excitement were among the reasons Blue Iris was chosen.
"Blue Iris brings together the dependable aspects of blue, underscored by a strong, soul-searching purple cast," explains Leatrice Eiseman, executive director of the Pantone Color Institute®. "Emotionally, it is anchoring and meditative with a touch of magic."
Eiseman also suggests pairing the color with deeper plums, red-browns, yellow-greens, grapes and grays.
What else happened in 2008:
Cyprus and Malta adopted the euro.
The price of petroleum hits $100 a barrel for the first time in history.
Fidel Castro resigns as the President of Cuba and is replaced by Raúl Castro, who was unanimously voted in by the National Assembly.
Surgeons in London perform the first surgeries using bionic eyes. The eyes were transplanted into two blind patients.